Selected Performance Works
Directed/Dramaturged by Carla Blank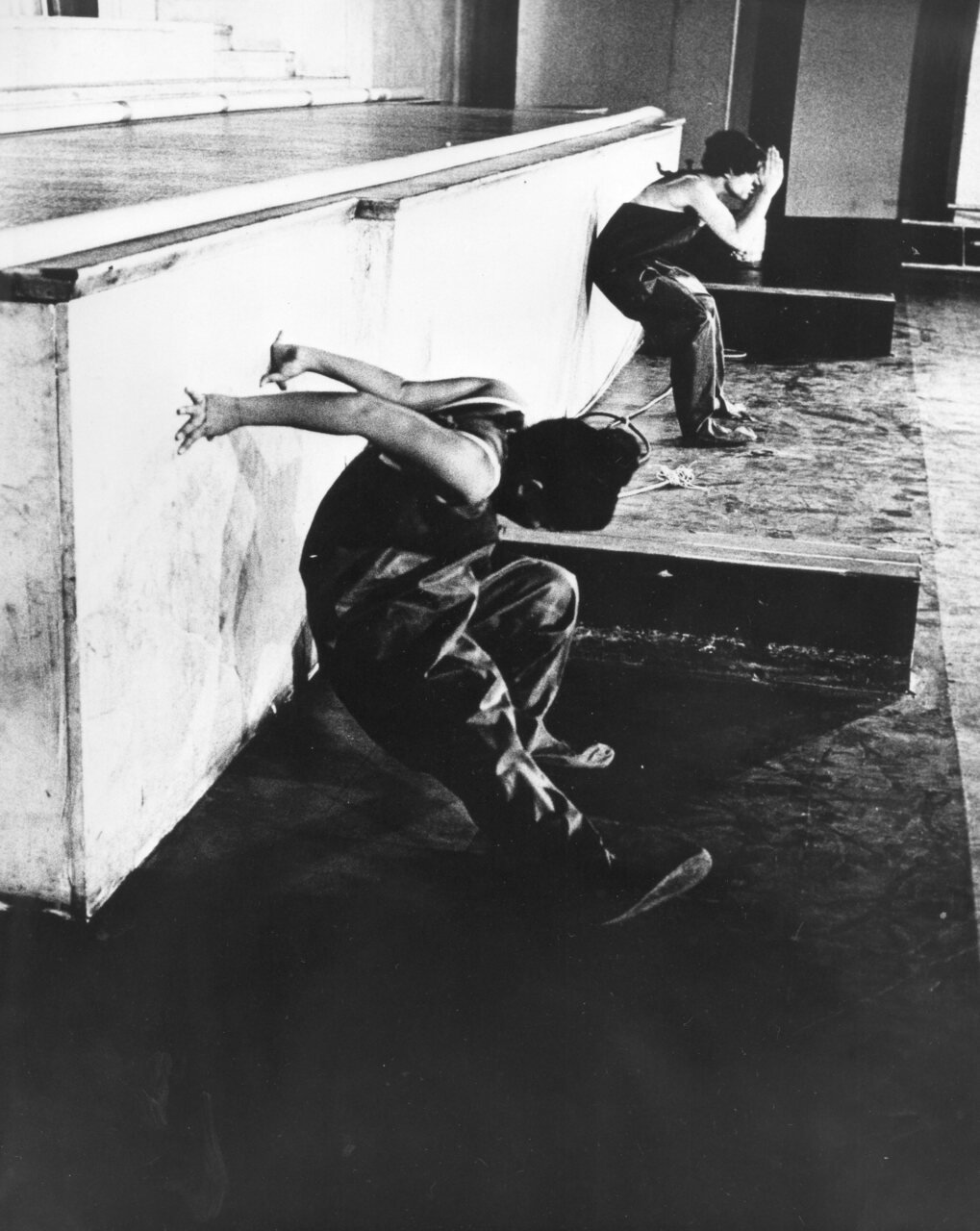 Archival Source Material
choreographed by
Suzushi Hanayagi and Carla Blank
included in
KOOL - Dancing In My Mind  (2009)
a collaboration by Robert Wilson,
Carla Blank and Richard Rutkowski
in homage to choreographer/ dancer
Suzushi Hanayagi (1928-2010)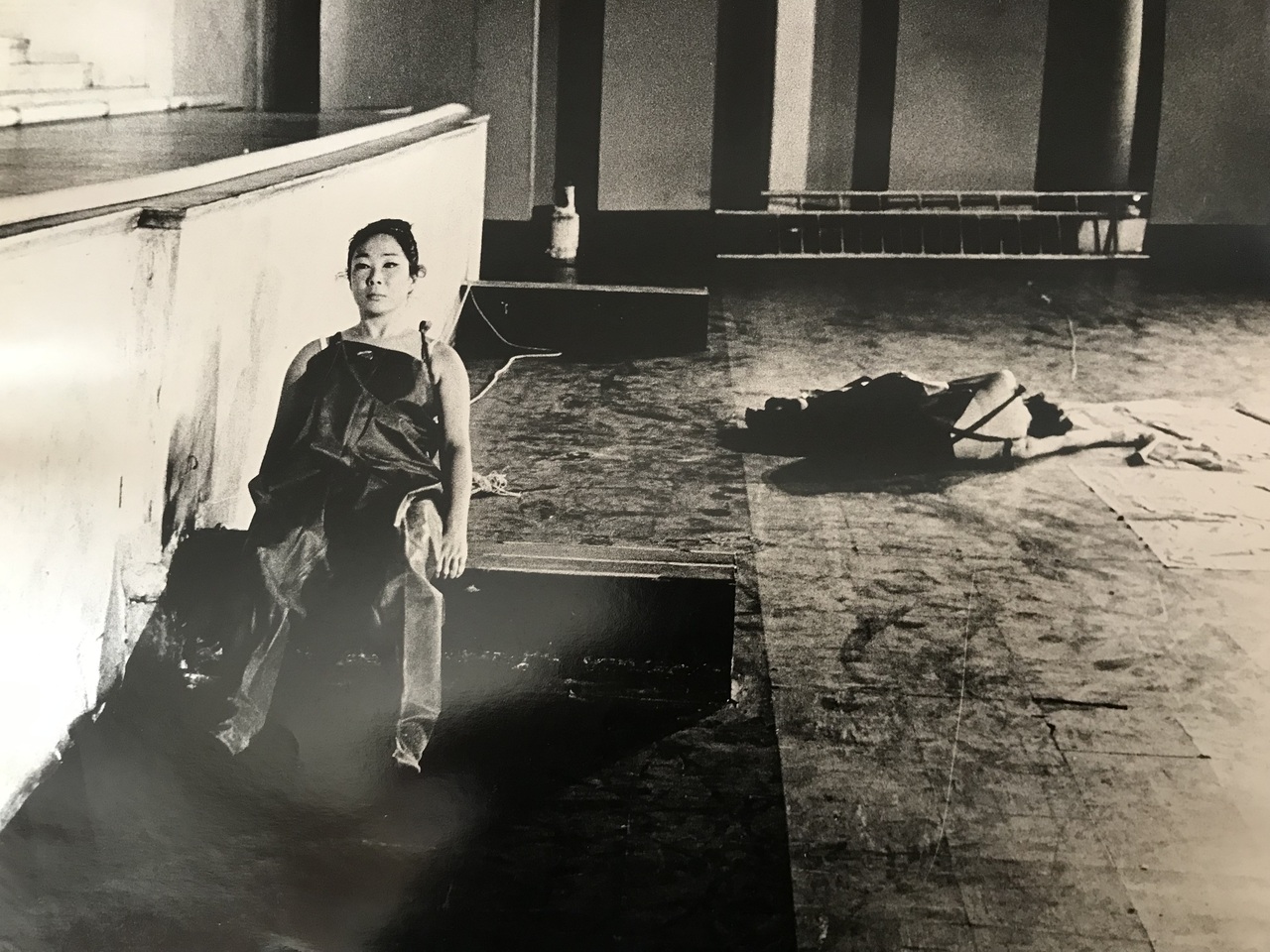 KOOL, a multi-media performance portrait of legendary Japanese choreographer and dancer Suzushi Hanayagi, premiered at NYC's Guggenheim Museum, Works & Process Series, April 17 & 18, 2009, was further developed at East Hampton's Guild Hall, in August 2009, and in 2010 enjoyed its international debut at Berlin's Akademie der Künste and a showing at the Baryshnikov Arts Center. A review on the Huffington Post described the August performance as "sublime." Carla Blank served as dramaturge and choreographer in this collaboration with director Robert Wilson and filmmaker Richard Rutkowski. KOOL combined live dance with archival material from the 1960s through the 1990s and newly filmed material. The work reflected Suzushi Hanayagi's state of dementia during the time the work was created (2008-09) and served as a poetic monument to the artists' working friendships. In 2010, "SUZUSHI HANAYAGI: A Moving Life," a short film by Richard Rutkowski including KOOL research and performance materials, premiered on French television followed by U.S. showings on Sundance Channel. In January 2012, "The Space in Back of You," a 65-minute film by Richard Rutkowski premiered at Lincoln Center's annual film festival, Dance on Camera. It collages many interviews with artists who collaborated with Ms. Hanayagi, including Carla Blank, with archival photographs, videos, and clips from the Guggenheim rehearsals and performance.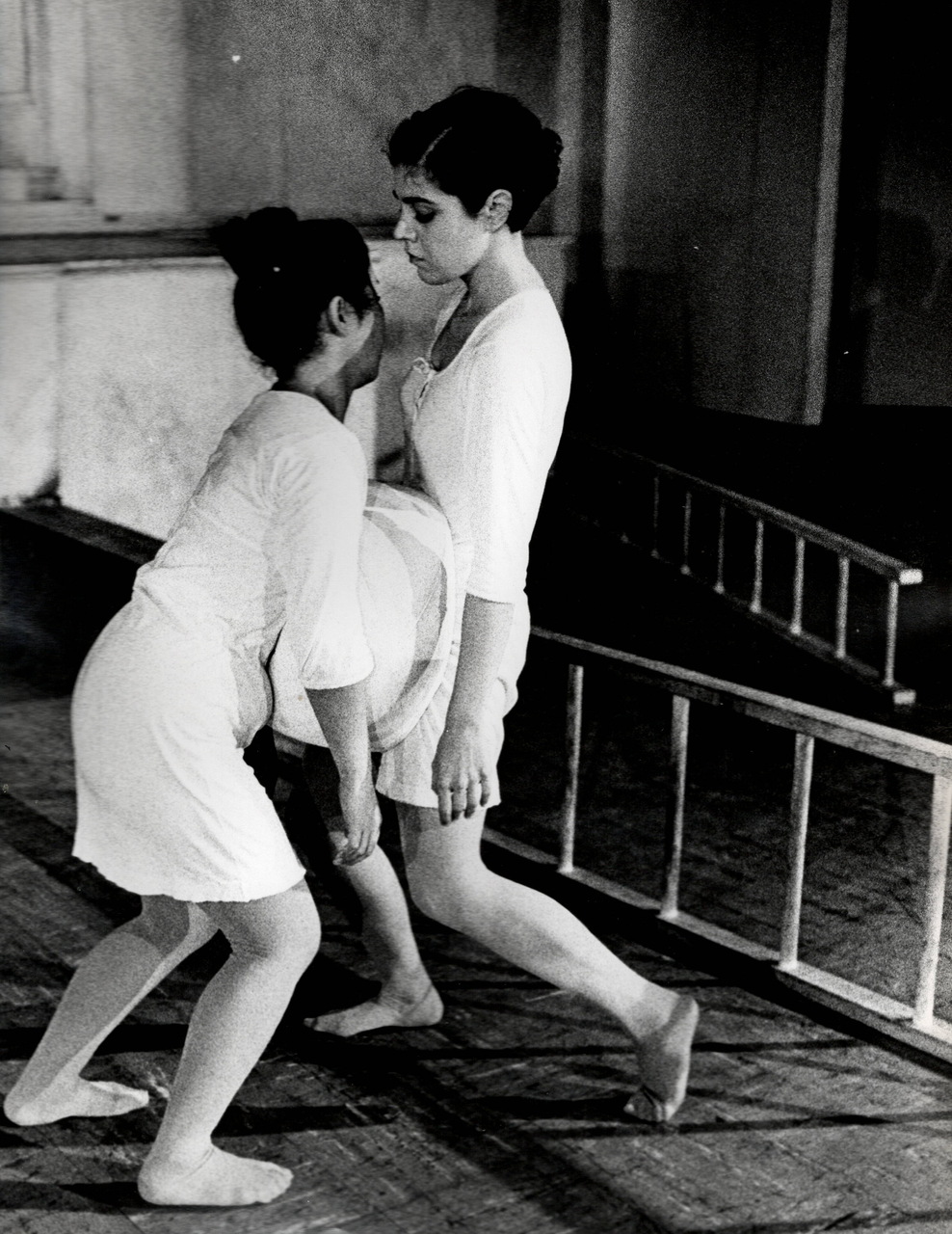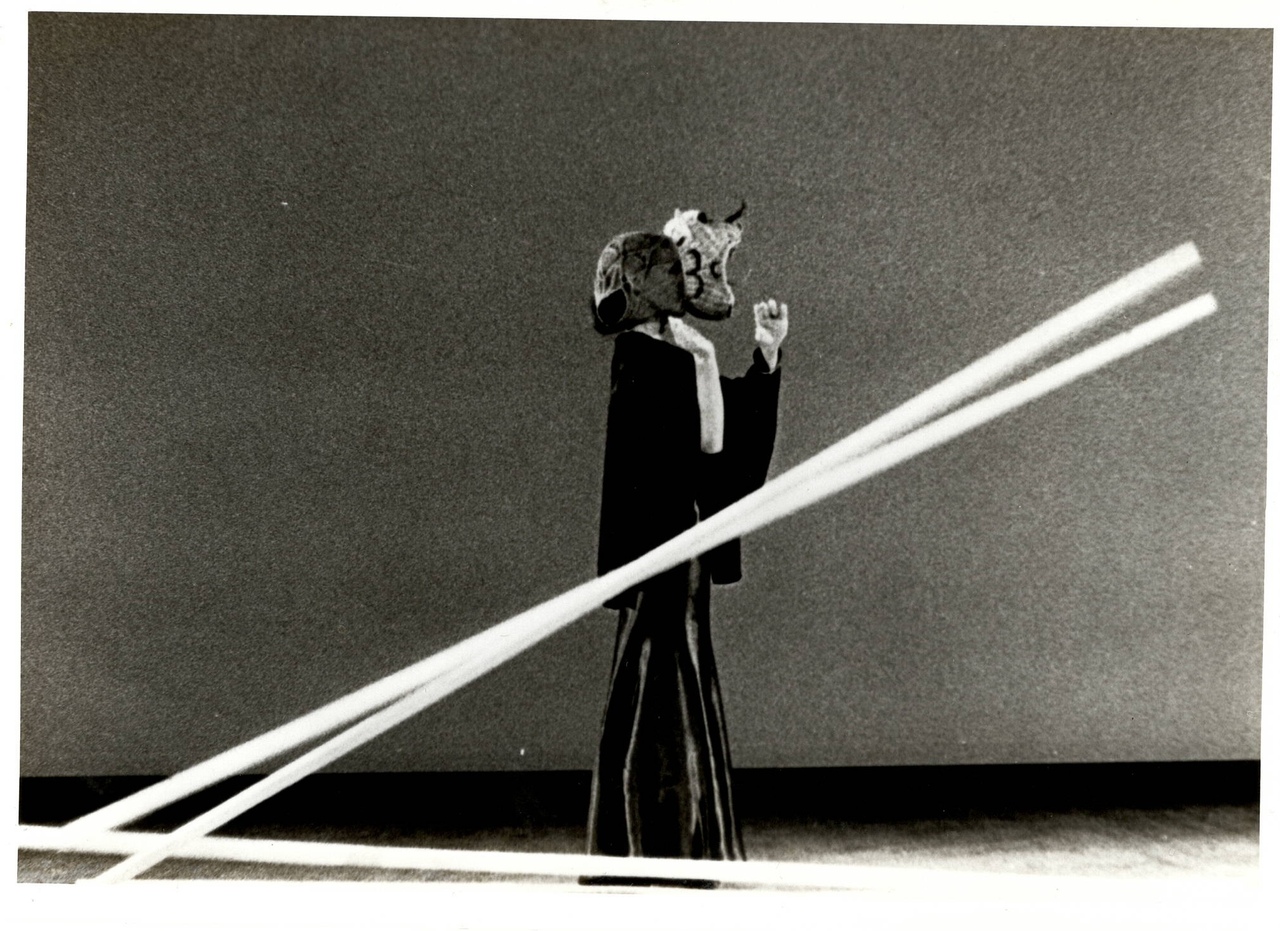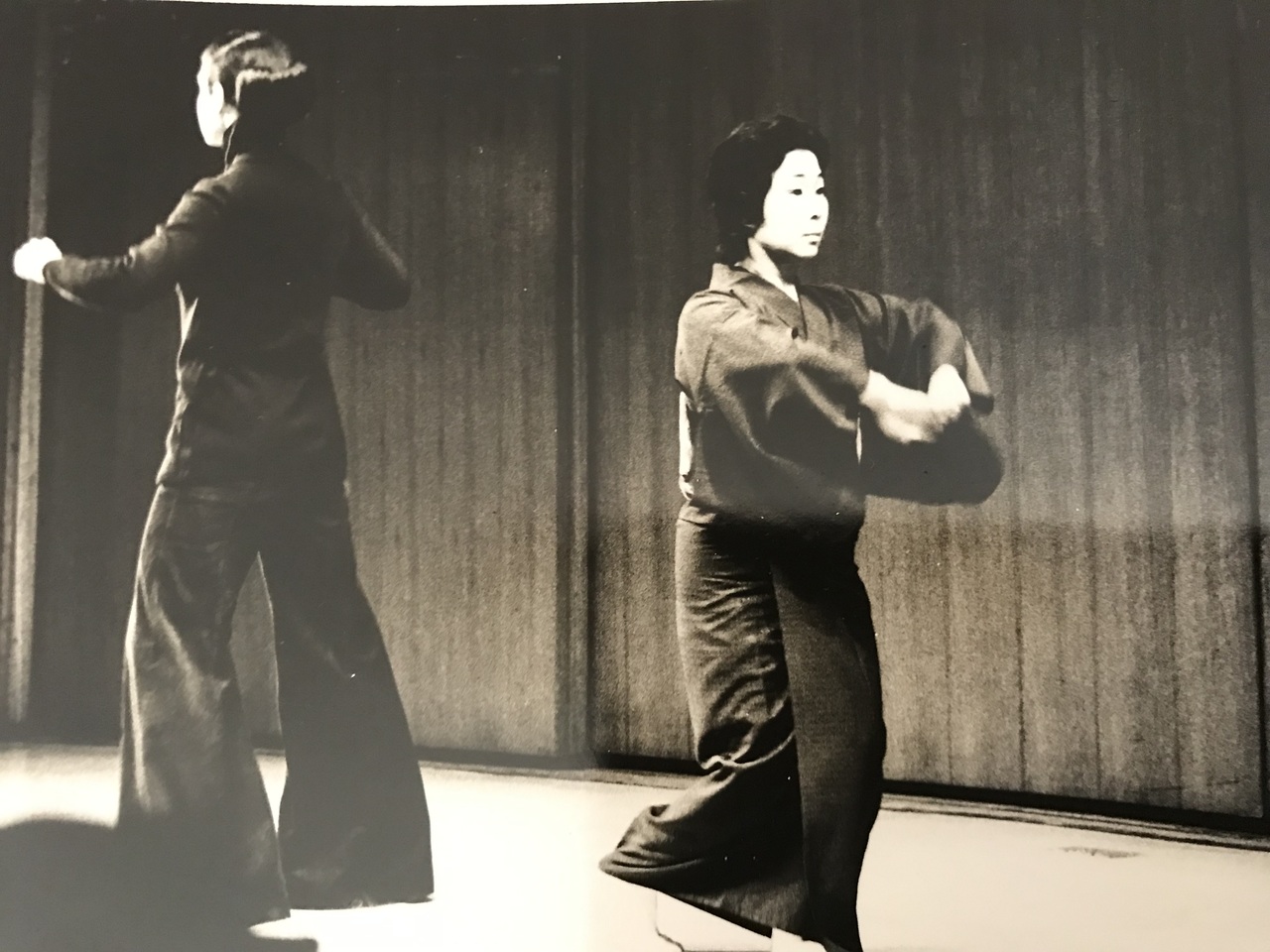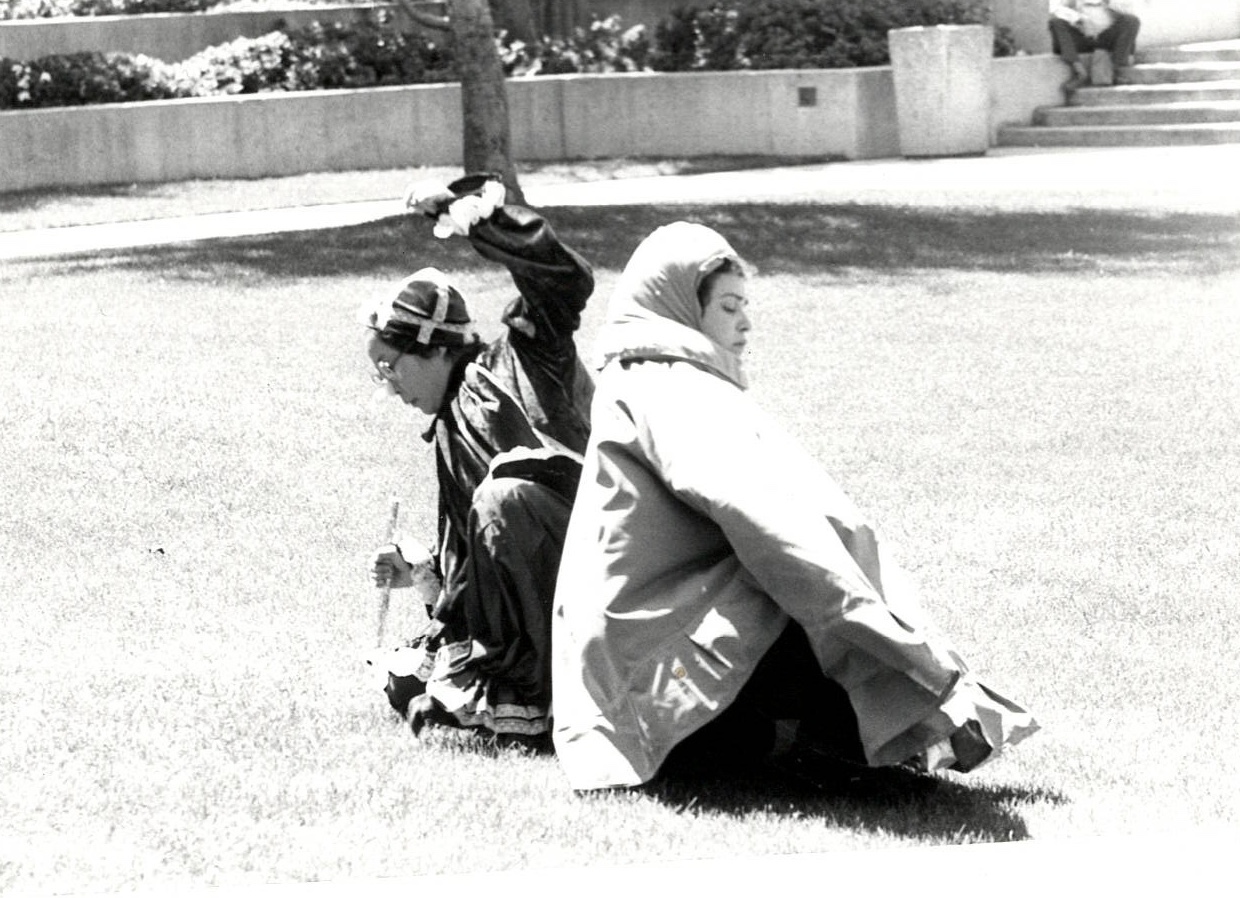 THE DOMESTIC CRUSADERS
by Wajahat Ali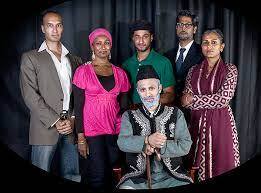 From 2003 through 2011 Blank served as dramaturge and director of The Domestic Crusaders, the first play by Muslim Pakistani American playwright Wajahat Ali. Starting from a standing room only staged reading at a restaurant in Newark, California, showcase productions were mounted in 2005 at the Thrust Theatre (of Berkeley Repertory Theatre) and San Jose State University Theatre. An Off Broadway 2009 five week standing room only production at the Nuyorican Poets Café garnered wide media acclaim, followed by an international debut at the 2010 MuslimFest in Mississauga, Canada, an 11/14/2010 appearance at the Kennedy Center's Millennium Hall in Washington, D.C., and a showcase production as the anchor for The 9/11 Performance Project at NYC's Gerald W. Lynch Theater at John Jay College in September 2011. A 28 minute video, "The Making of 'The Domestic Crusaders," based on the Nuyorican performances is available at https://www.youtube.com/watch?v=k-ySND7o-6Y.
News From Fukushima:
meditation on an under-reported  catastrophe by a poet
a multidisciplinary performance work by Yuri Kageyama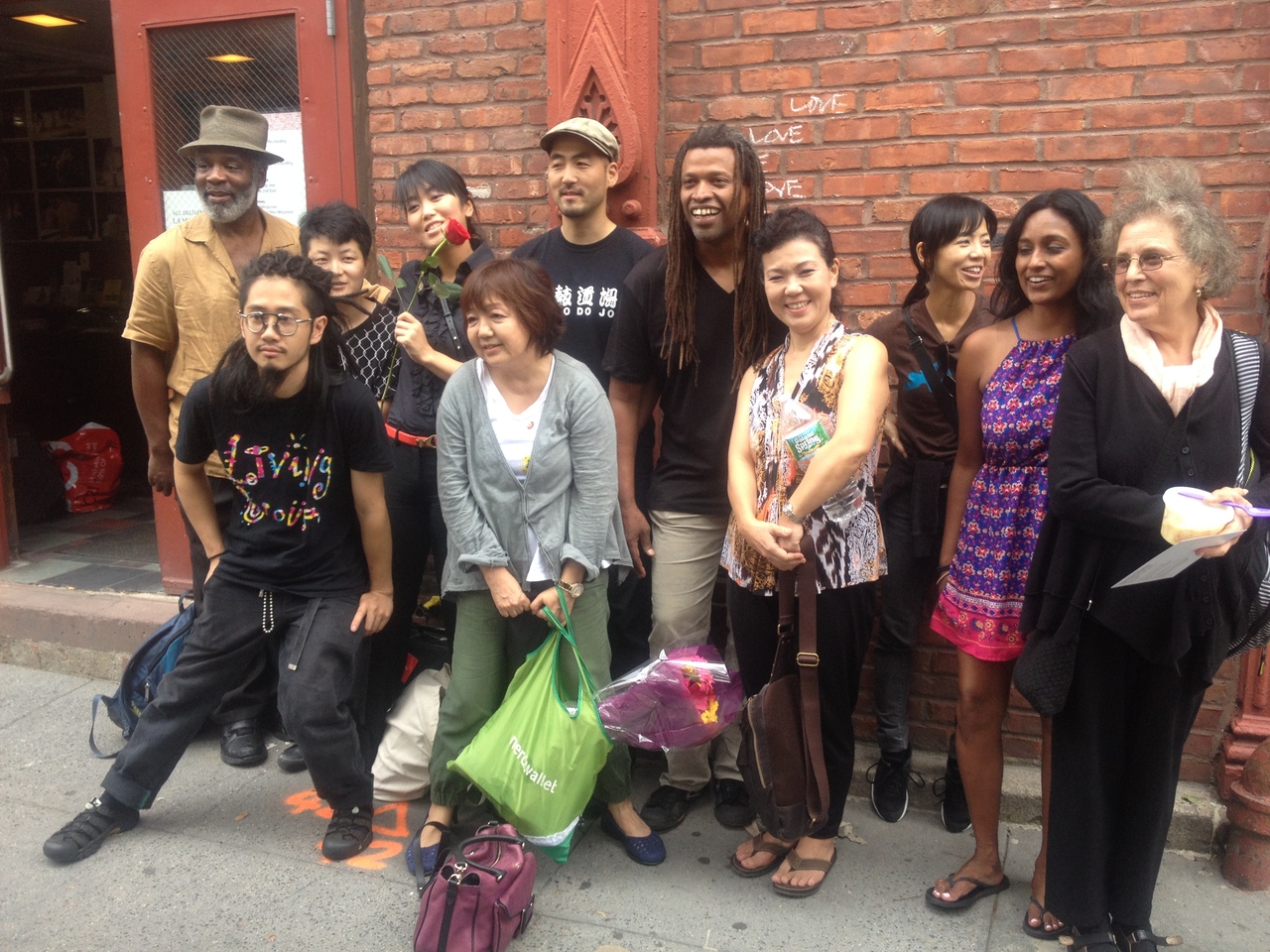 Yuri Kageyama's News from Fukushima premiered in September 2015 at La MaMa, one of New York's most venerated Off-Broadway theaters. It was developed in July 2017 performances at Z Space, a theater presenting new works in San Francisco. A documentary film of the 2017 performance by Yoshiaki Tago premiered at the 2019 Berkeley Video & Film Festival, where it received a Grand Festival Award: cine-dance poem, and continued to gather recognition at over thirty international film festivals.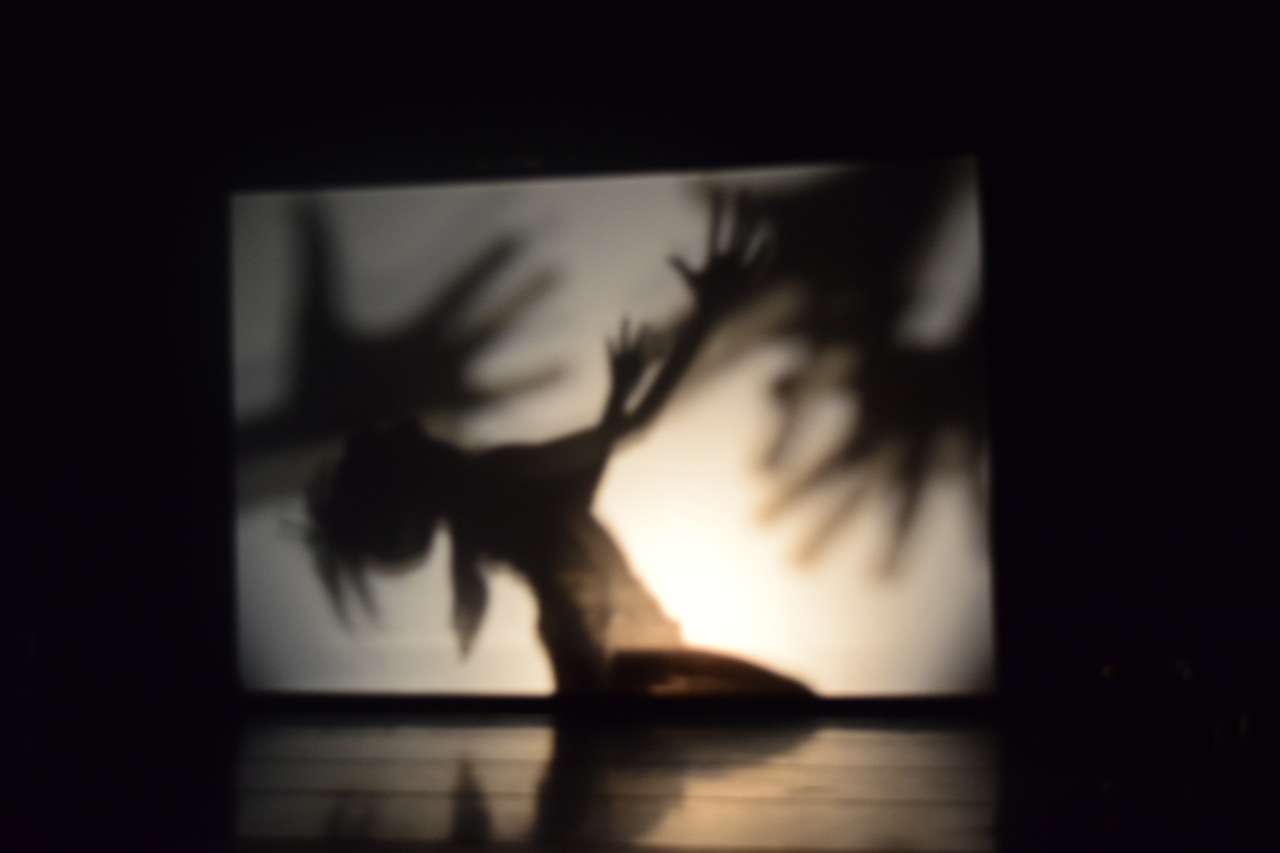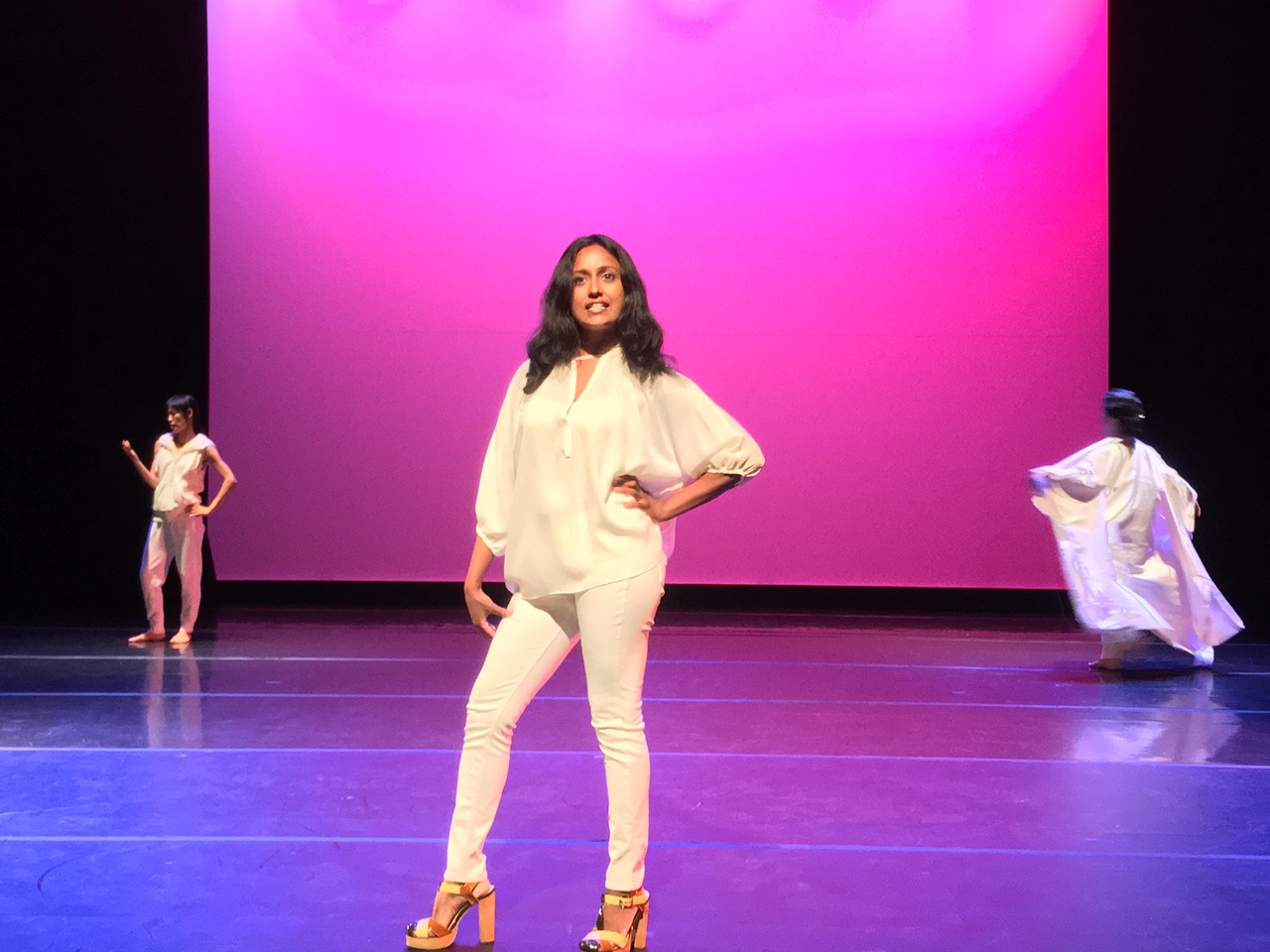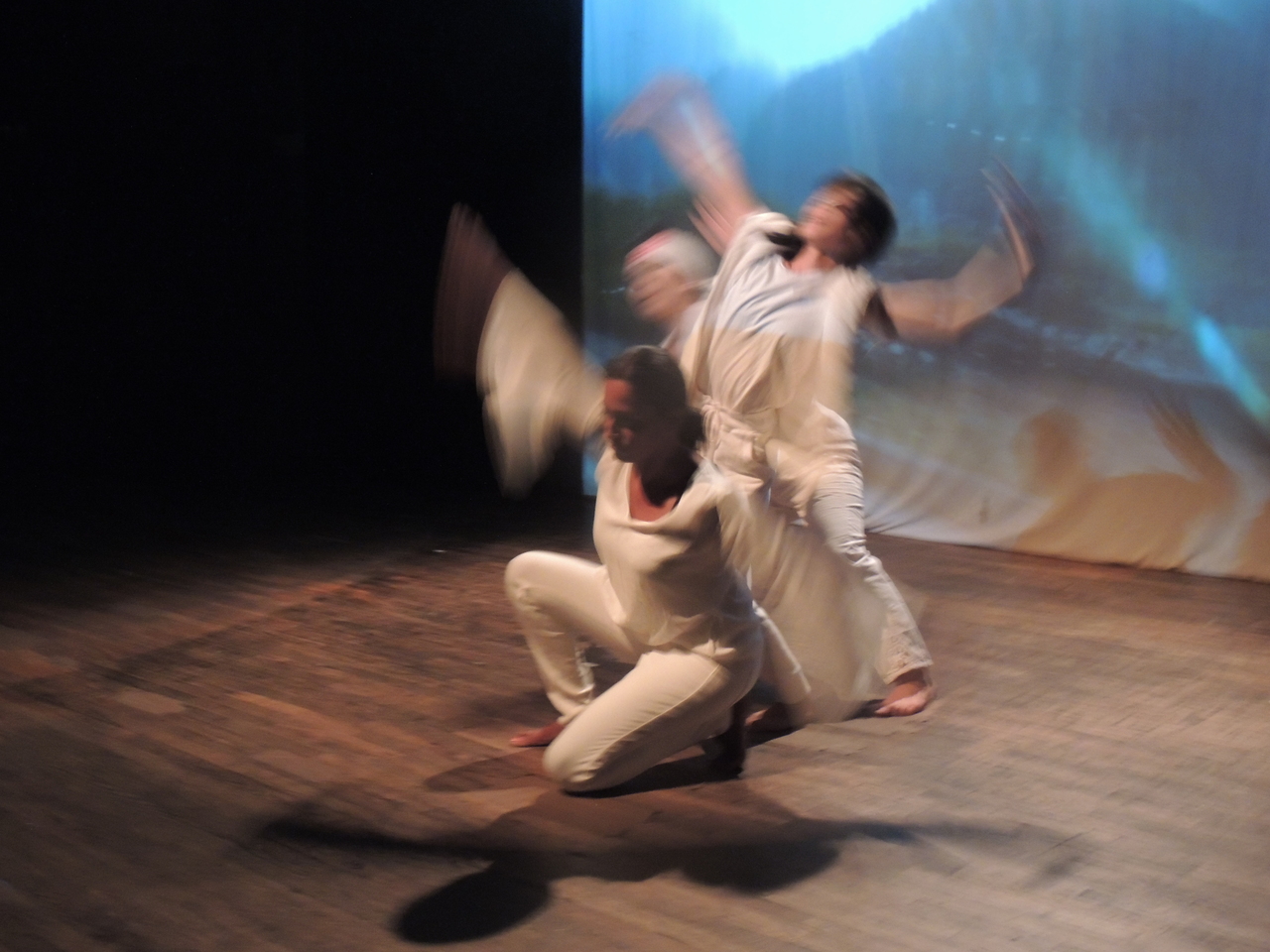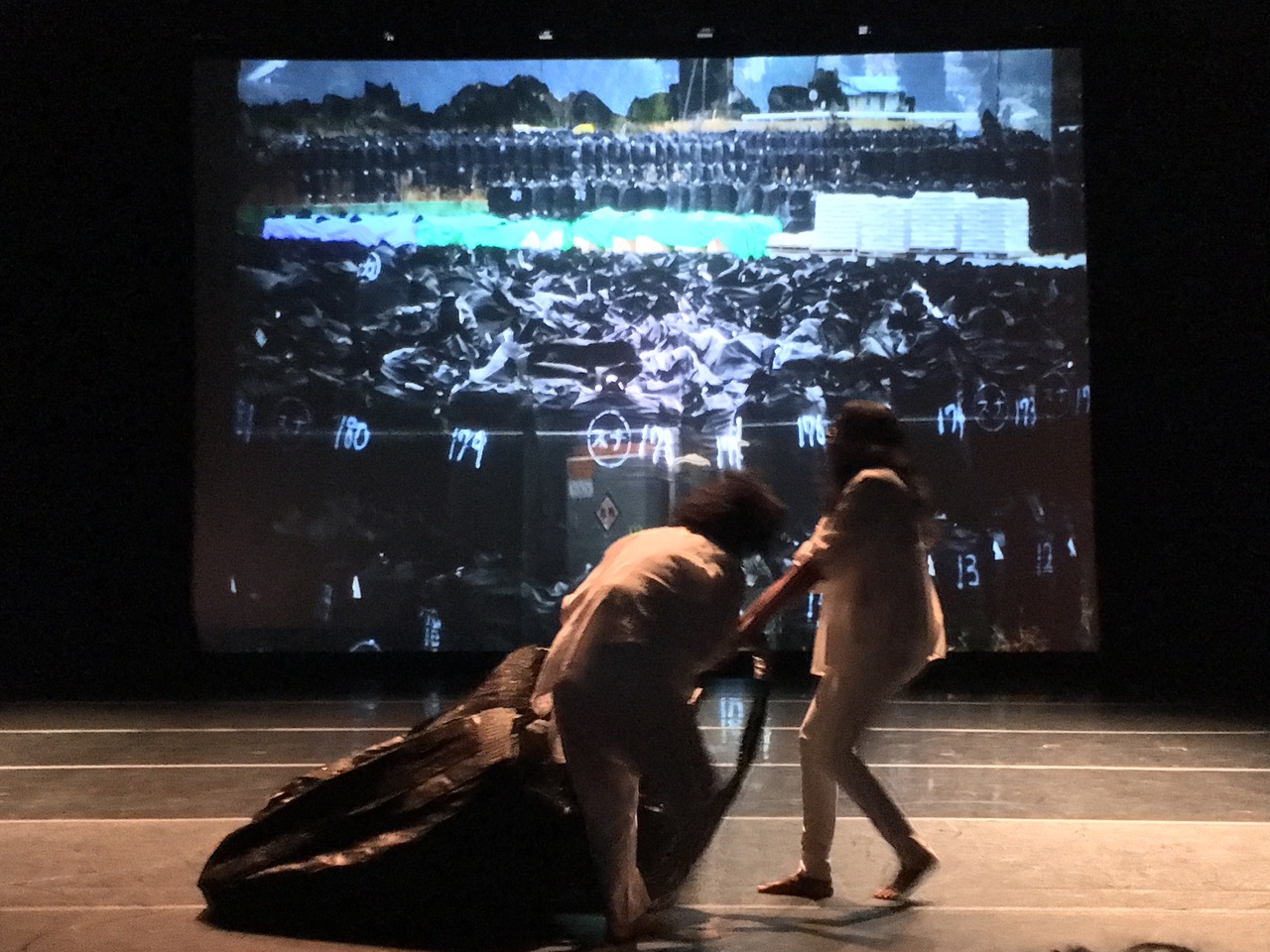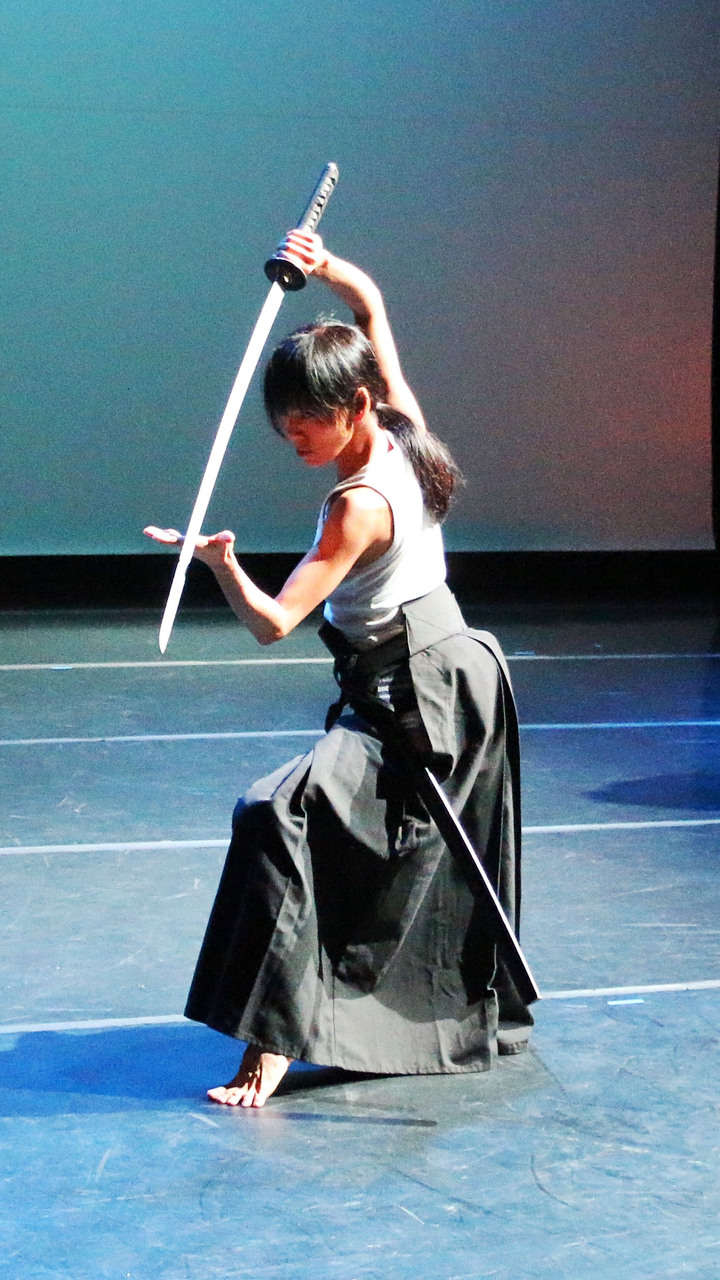 The Slave Who Loved Caviar,
a theatrical investigation into the relationship between Jean Michel-Basquiat and Andy Warhol
by Ishmael Reed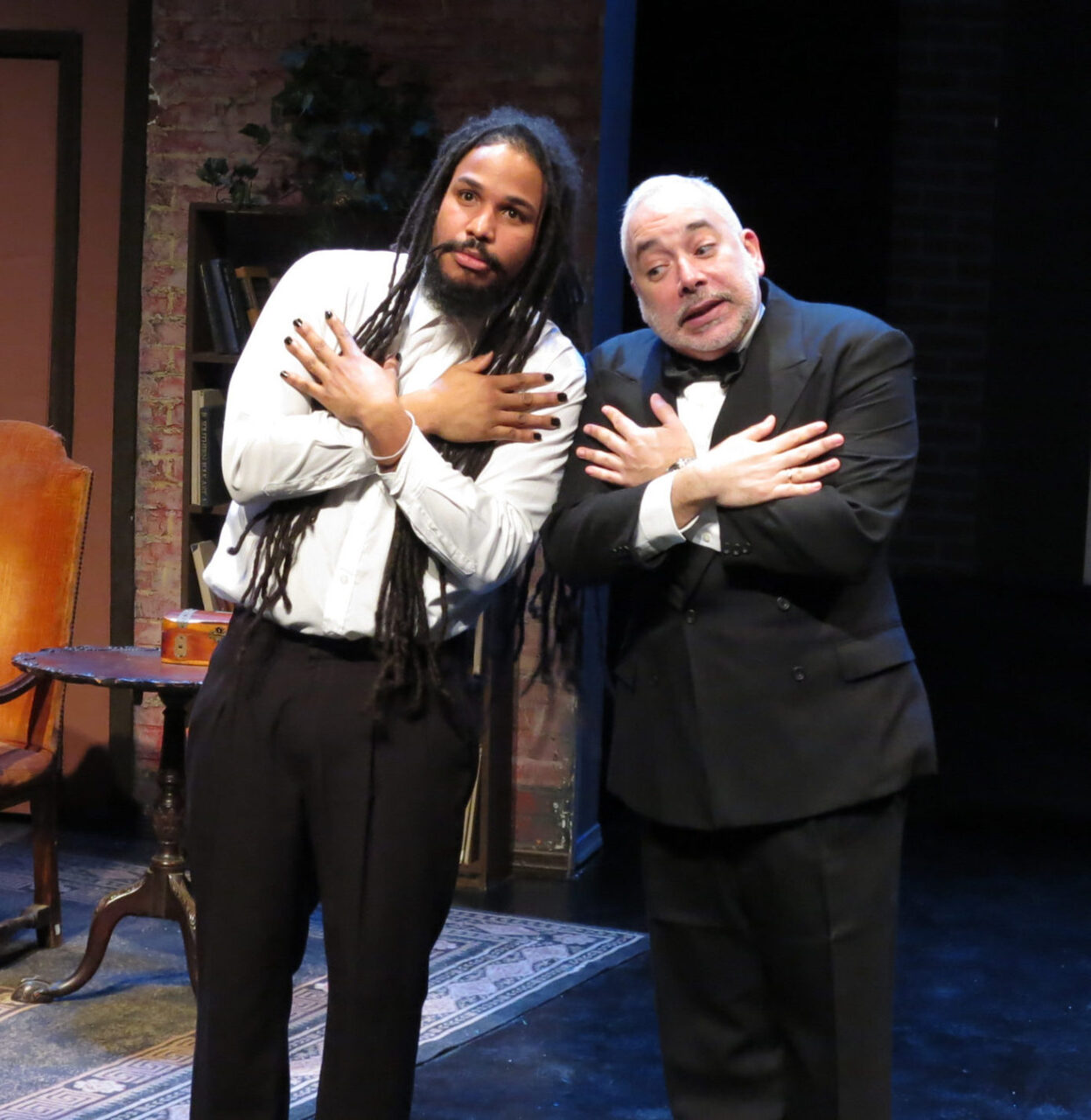 Following virtual readings hosted by the Nuyorican Poets Cafe, The Slave Who Loved Caviar premiered in a full production at NYC's Theater for the New City from December 23, 2021 through January 9, 2022.
Reed writes: "My play...challenged the perception promoted by the Manhattan art industry that painter Jean-Michel Basquiat was Andy Warhol's "mascot." Or that it was because of Warhol's beneficence that Basquiat, born of Haitian and Puerto Rican parents, became famous. Warhol's reputation was declining when he began the collaboration, and according to some observers, Basquiat's 'new blood' resurrected Warhol."
In a cartoon styled play-within-the-play, Reed offers a campy vampire son of Dracula, Baron de Whit, whose agent Antonio Wolfe convinces him to find a young, Black graffiti artist to give his work "new blood," while a parallel investigation by two forensic experts working within the New York Police Department seek to solve who was responsible for the death of Basquiat at the age of twenty-eight because, as one of the forensic experts explains, "Until the lion tells the story, the hunter will always be the hero."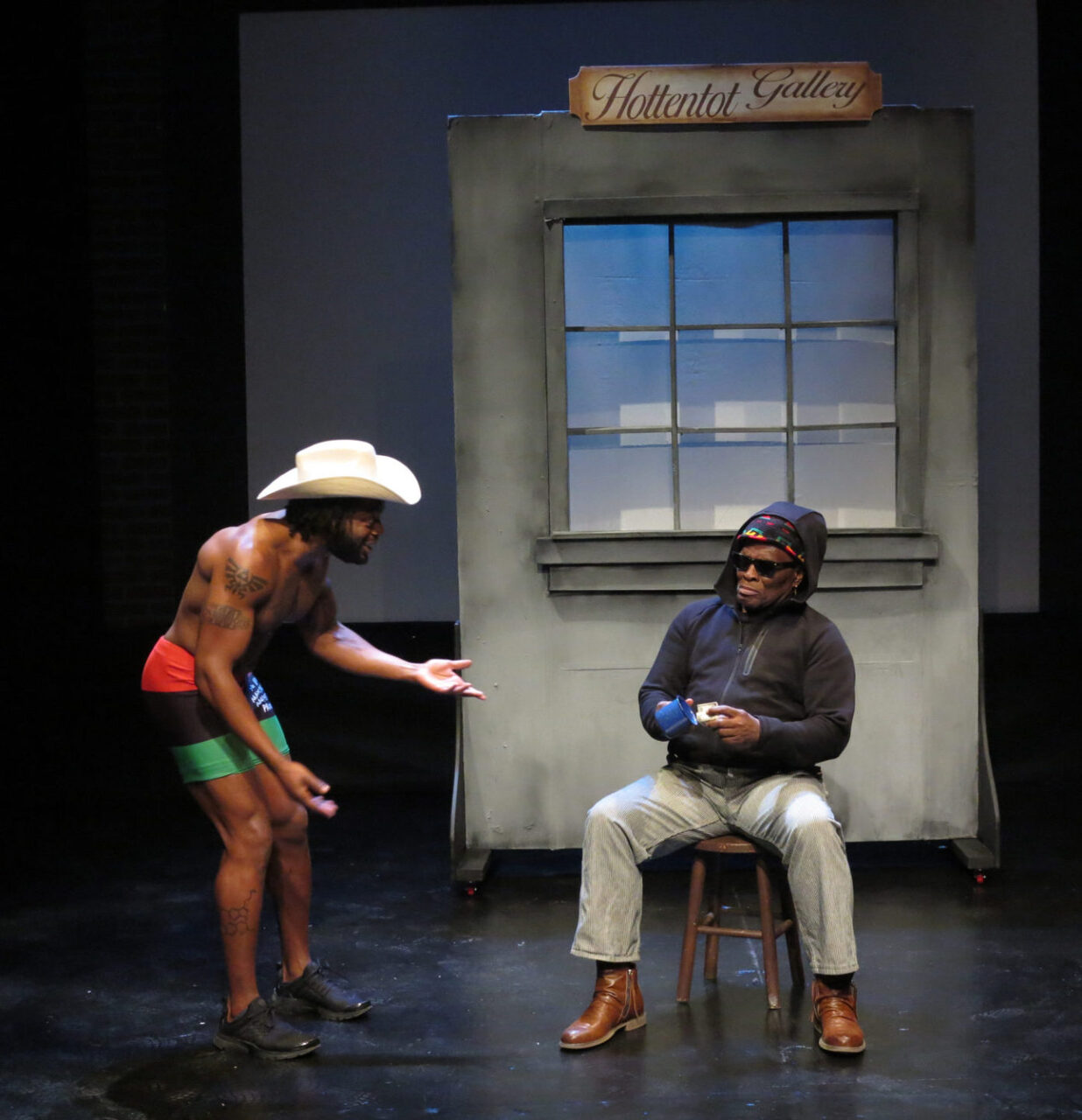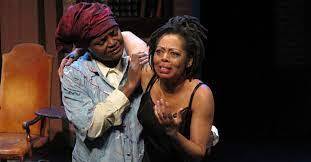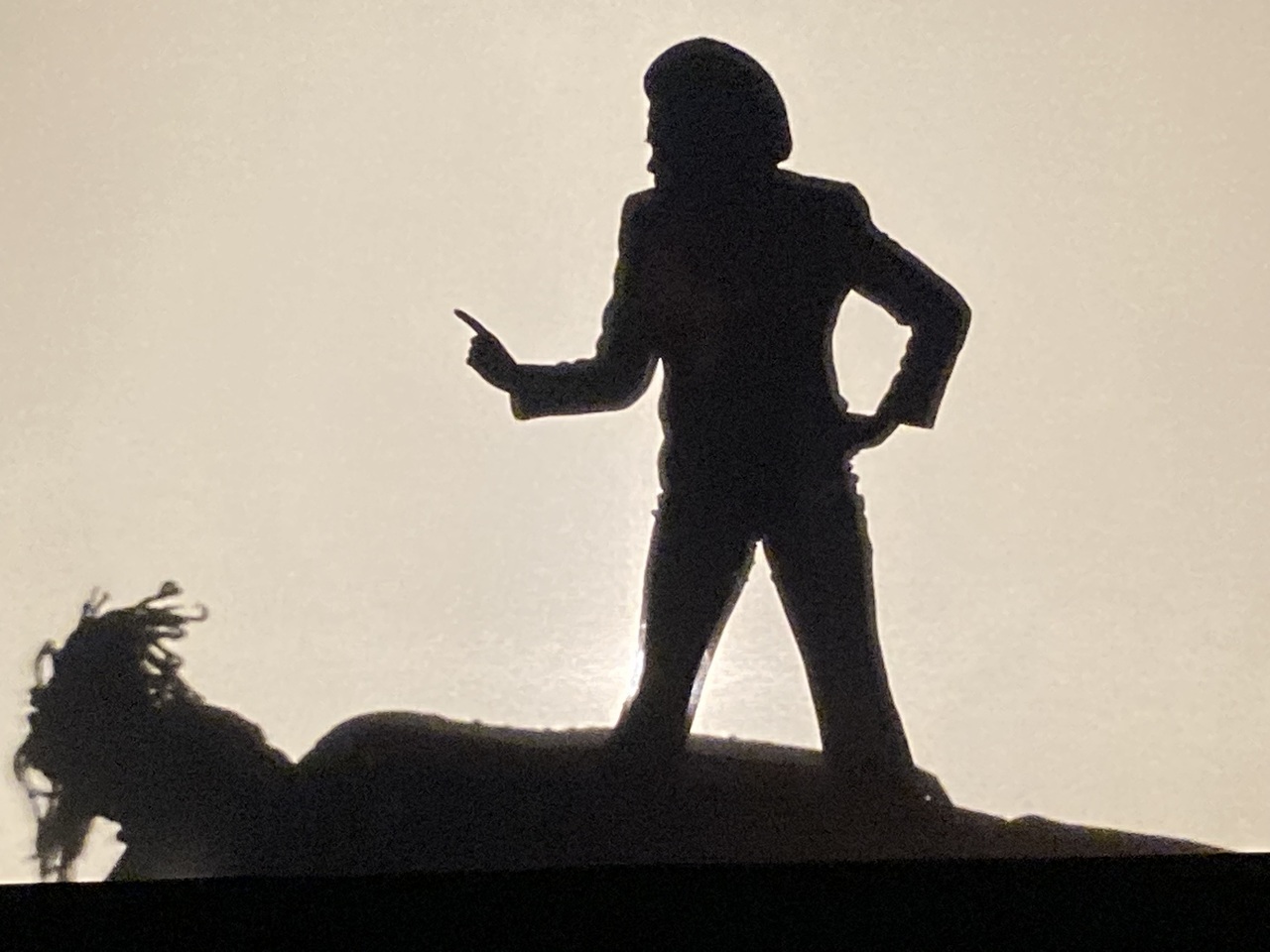 THE CONDUCTOR,
a "Living Newspaper" by Ishmael Reed
Theater for the New City
March, 2023 and August-September 2023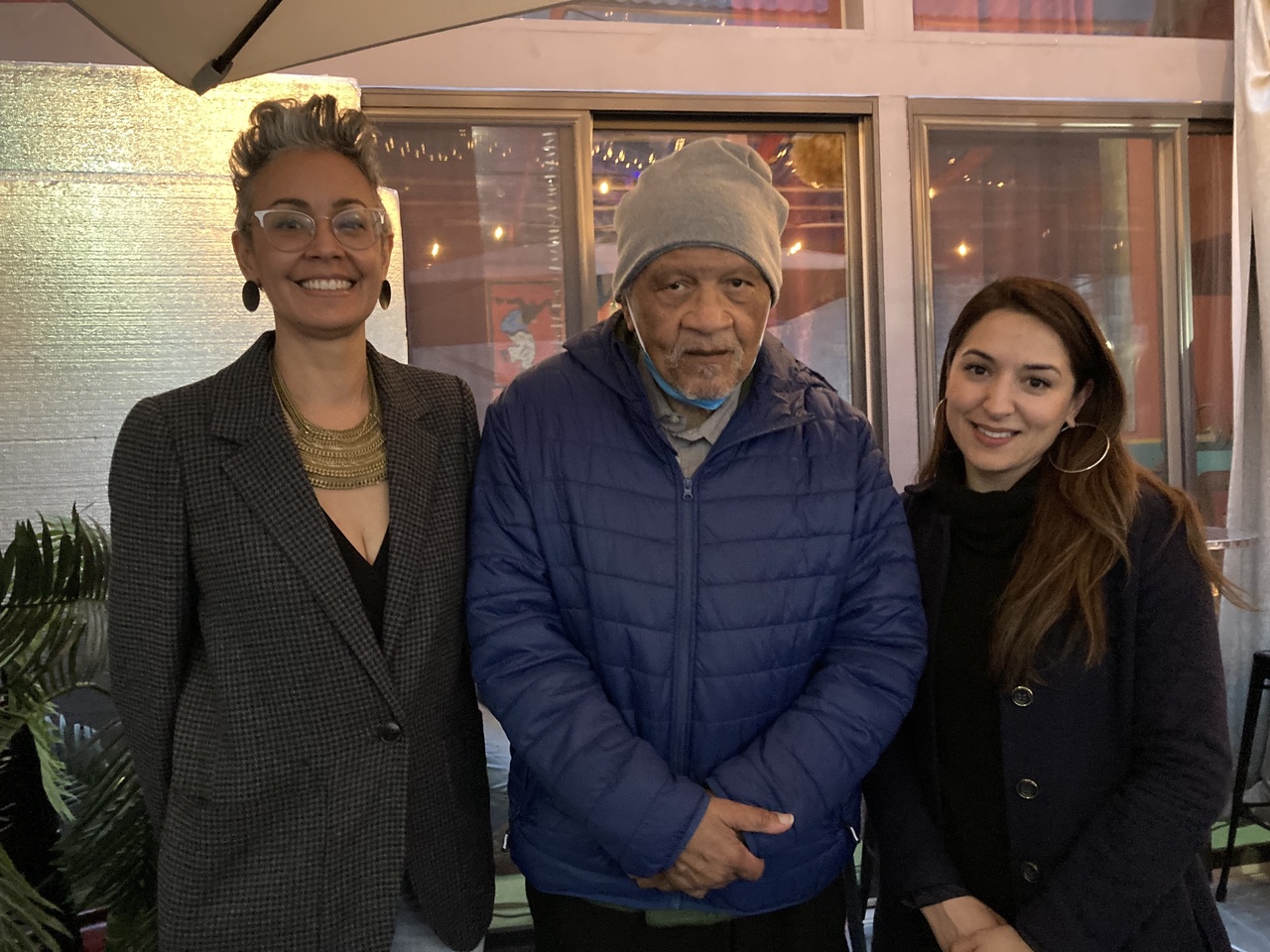 Ishmael Reed's play, "The Conductor," continues the tradition of the Federal Theatre Project's Living Newspaper Project, where playwrights and journalists collaborated to create dramatizations of current events (1935-39).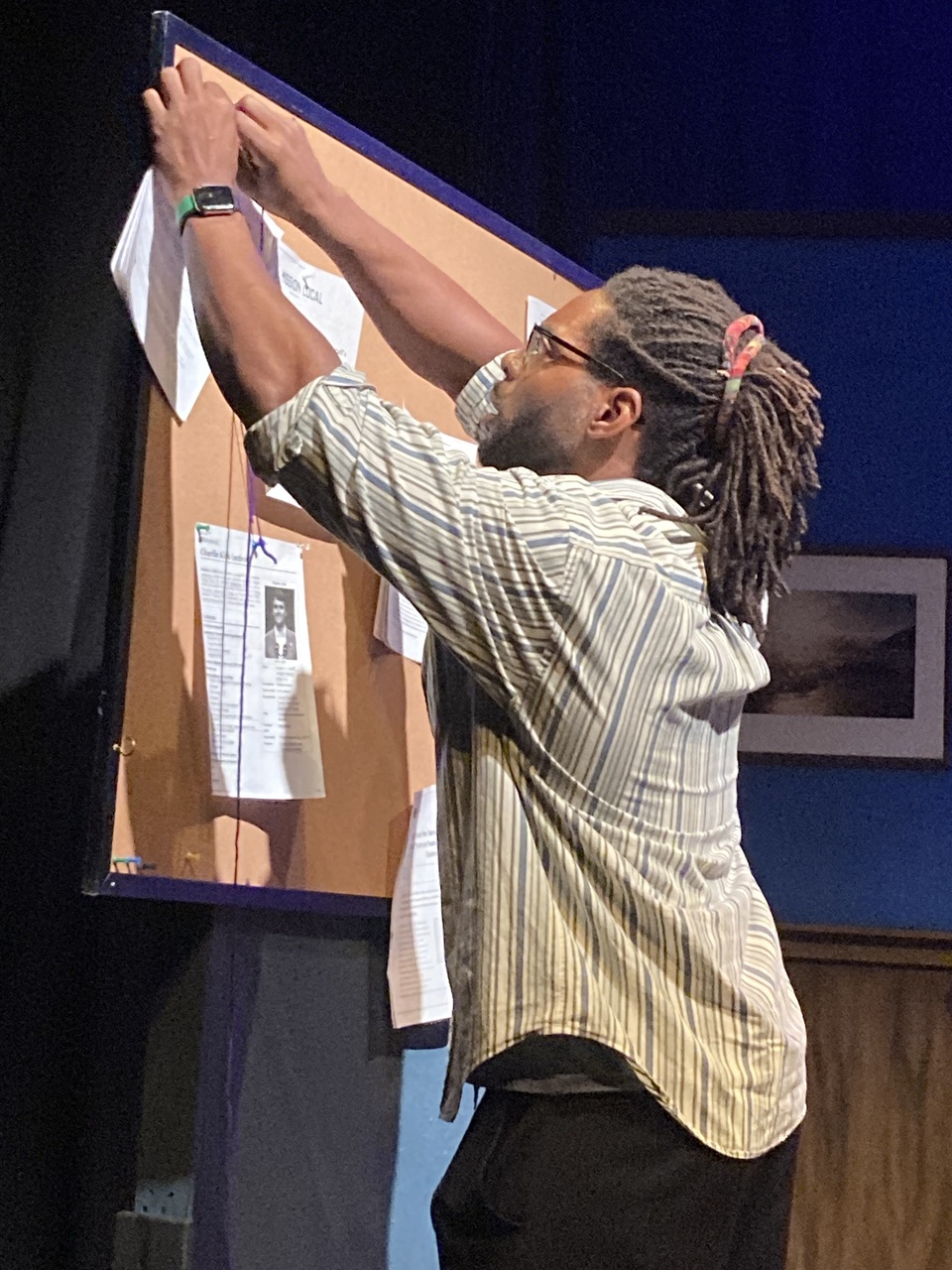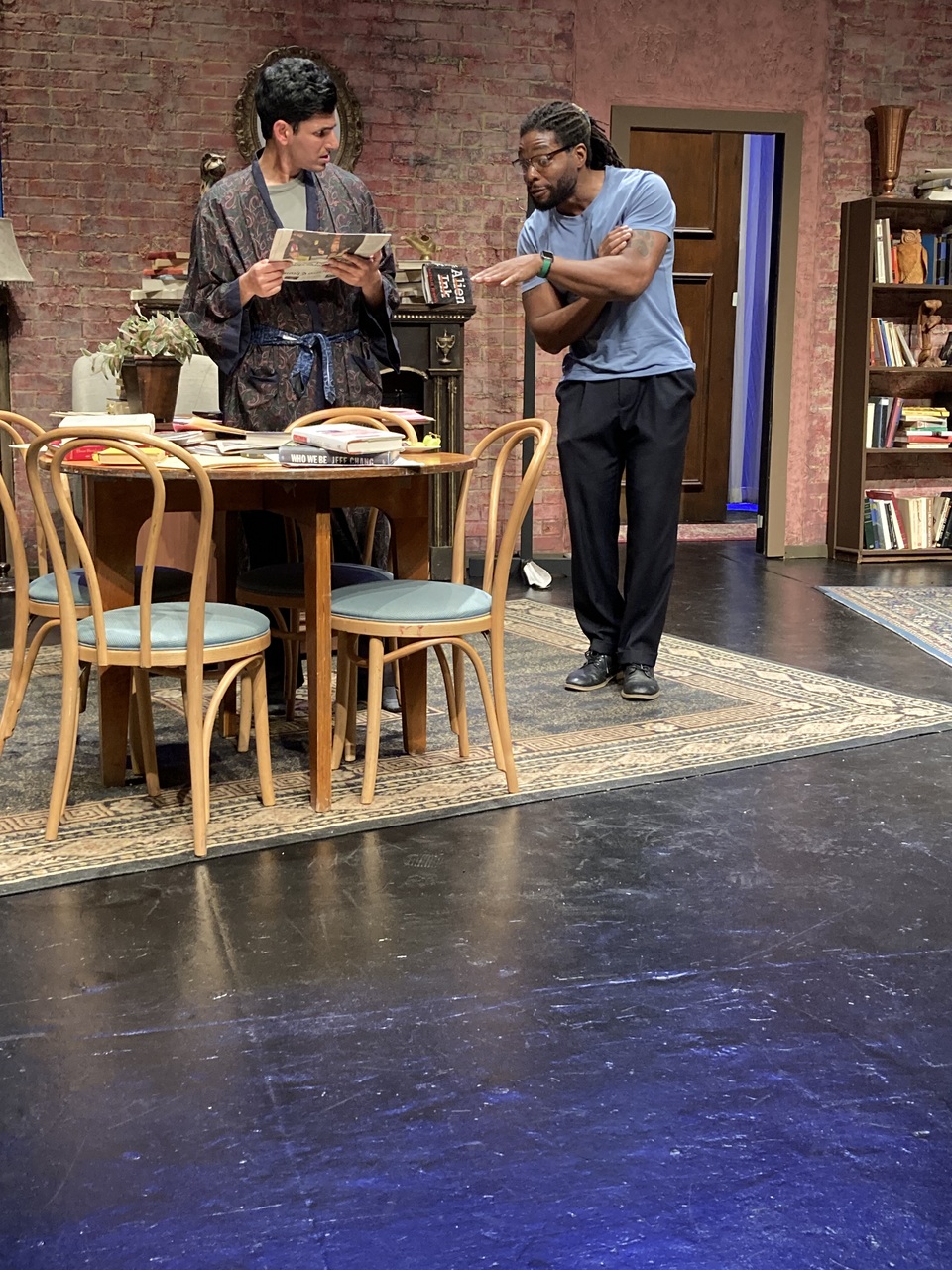 Journalist Warren Chipp (Brian Simmons, R) shows Recall activist Shashi Parmar (Sri Chilukiri, L) a newspaper article, that reports his betrayal by a white proponent of the SF School Board recall (Aug.-Sept. production). Photo by Tennessee Reed.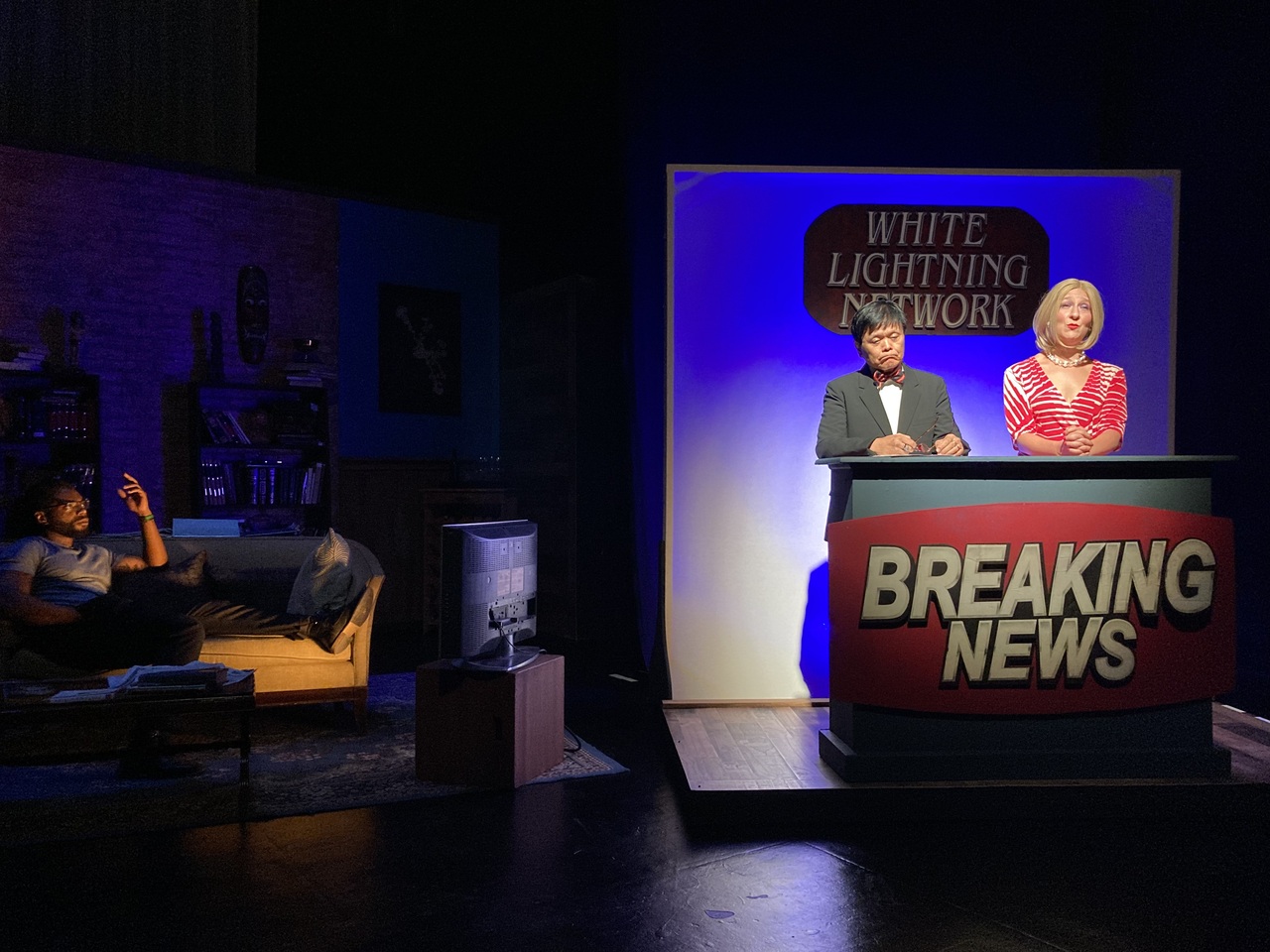 Warren Chipp (Brian Simmons) views White Lightning Network TV anchor Hedda "Buttermilk" Duckbill (Laura Robards) with guest comentator Gabriel Noitallde (Emil Guillermo). Photo by Tennessee Reed.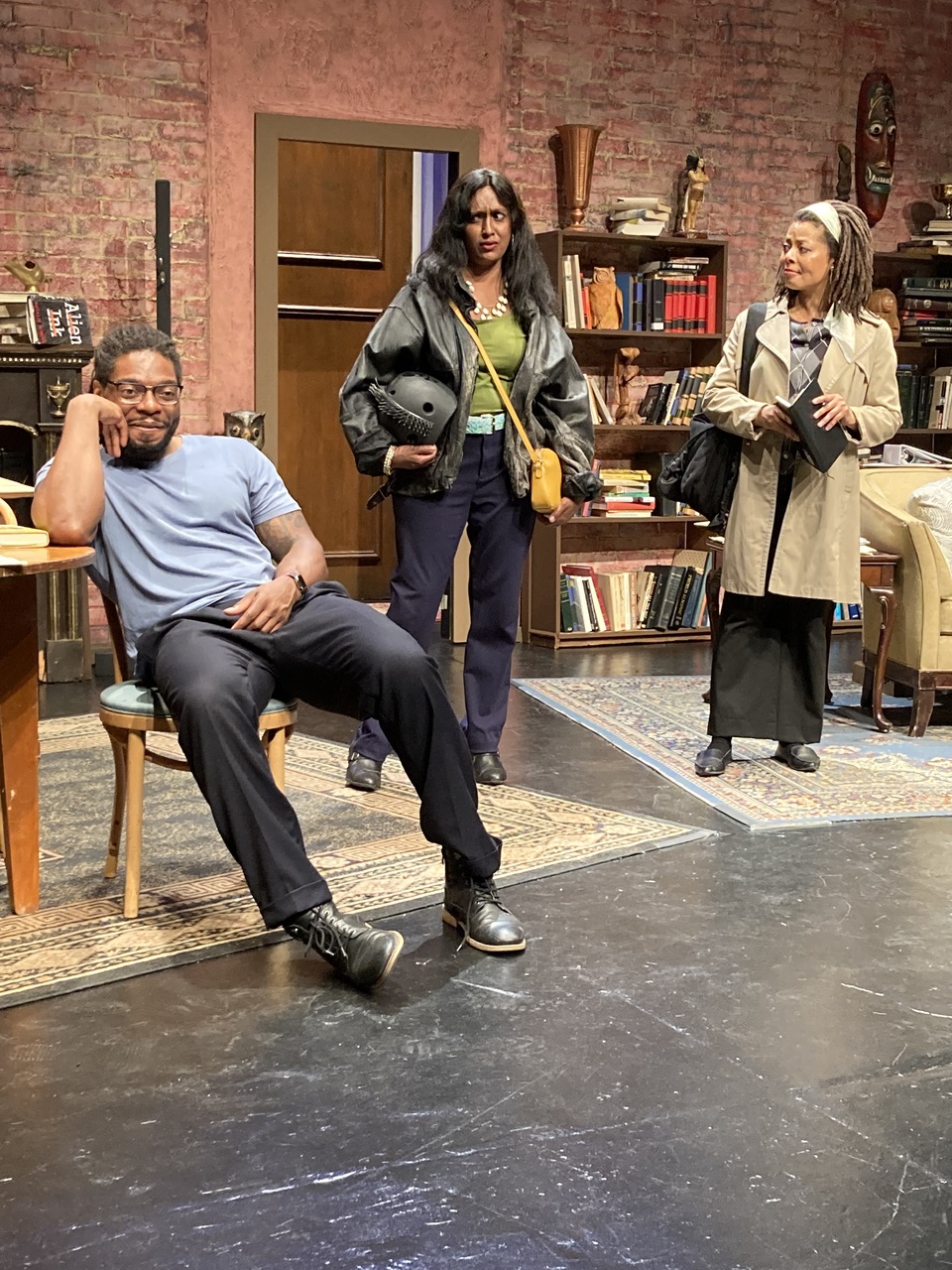 Kala Parmar (Monisha Shiva, center) joins an interview by journalist Melody Wells (R) with Warren Chipp (Brian Simmons, L), where they tell him he has won a lawsuit and will be reinstated as a San Francisco Chrysalis journalist. Photo by Tennessee Reed.