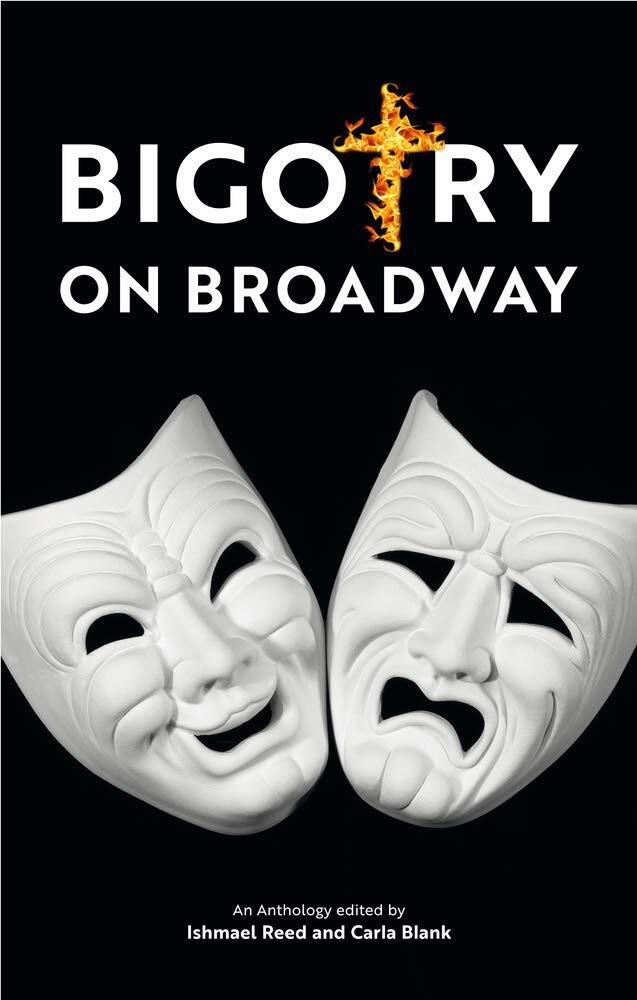 Bigotry on Broadway is a hard-hitting anthology co-edited by Ishmael Reed and Carla Blank. They invited 12 informed and accomplished writers and cultural commentators, both women and men, who are rarely heard to comment on the long-standing bigotry on Broadway towards many different ethnic minorities. Contributors are Lonely Christopher, Tommy Curry, Jack Foley, Emil Guillermo, Claire J. Harris, Yuri Kageyama, Soraya McDonald, Nancy Mercado, Aimee Phan, Elizabeth Theobold Richards, Shawn Wong and David Yearsley, in addition to Ishmael Reed and Carla Blank. Under review are Madame Butterfly, the Irving Berlin songbook, Oklahoma, South Pacific, Miss Saigon, Flower Drum Song, Bloody Bloody Andrew Jackson, The Color Purple, The Book of Mormon, West Side Story, and Hamilton. The exclusive critical fraternity raved about these musicals. Reading the views of non-members, people will likely be saying, "What has taken so long?" (Baraka Books, 2021)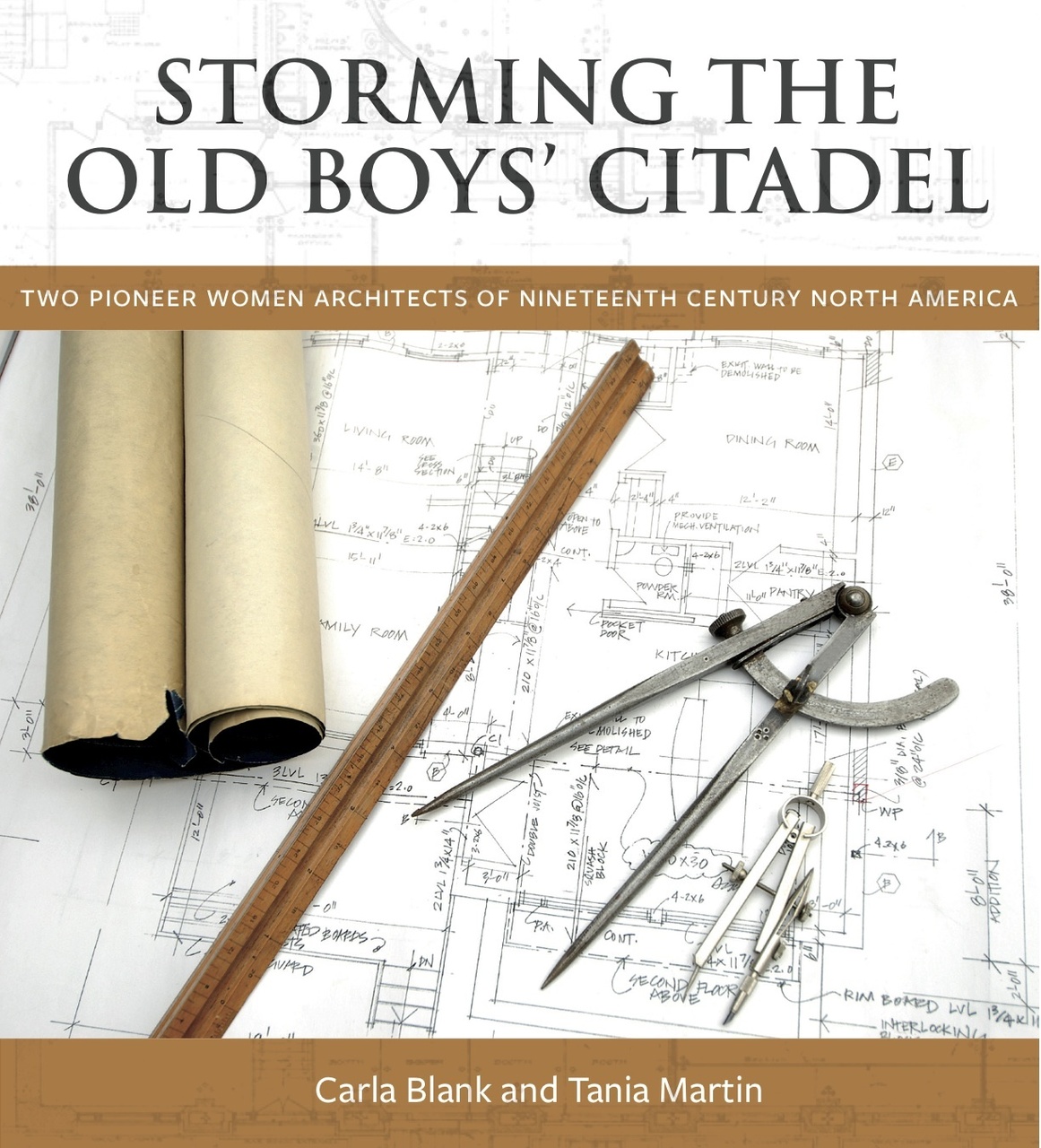 Co-authors Carla Blank and architectural historian Tania Martin breathe new life into the lives and works of two of the very first women of European American ancestry to practice architecture in North America during the 19th century: Mother Joseph du Sacré-Coeur, a Sister of Providence (1823-1902); and Louise Blanchard Bethune, (1856- 1913).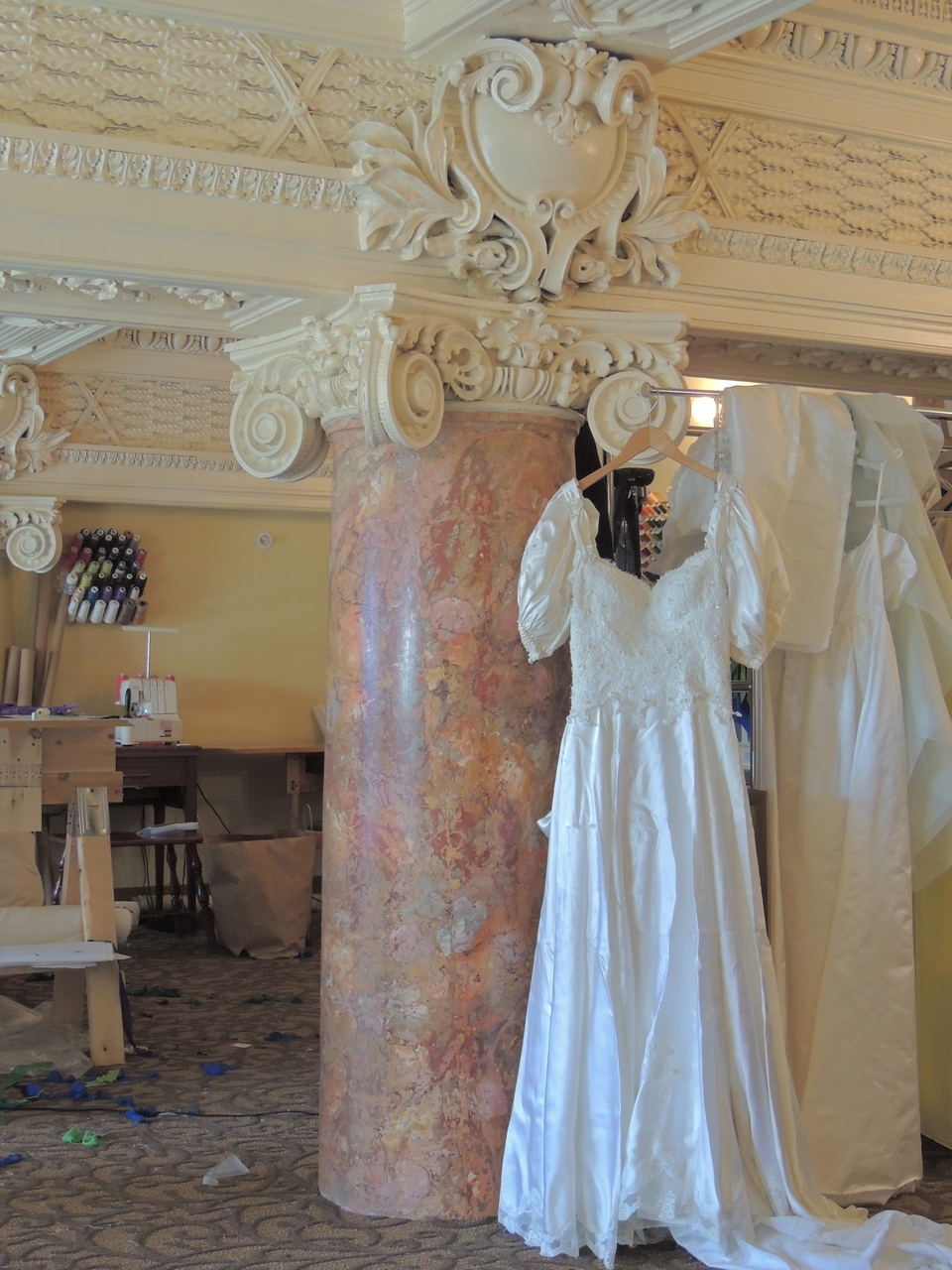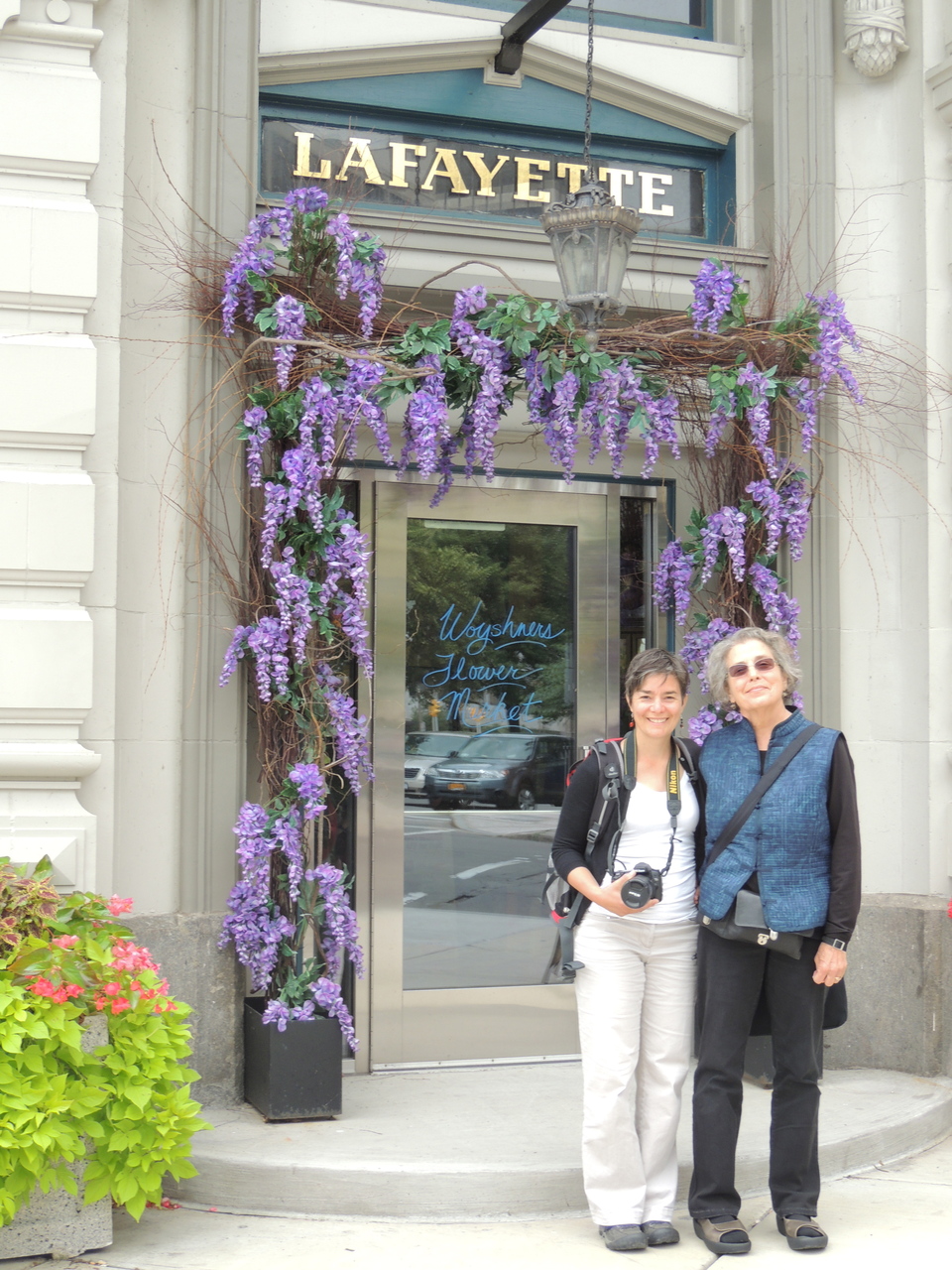 "De architectura, a review by Branka Petrovic from the Montreal Review of Books, Spring 2015 issue

In 2004, the Pritzker Architecture Prize, which has been in existence since 1979, was awarded to its first woman recipient, Zaha Hadid. In 2012, the jury awarded Wang Shu, leaving out his wife, Lu Wenyu, with whom he co-founded his practice. And in 2013, a petition started circulating requesting that Denise Scott Brown be acknowledged alongside her husband and partner of forty years, who was awarded the prize in 1991. We don't have to go far back in history to notice that women architects were – are – often silenced.

Yet women, as Storming the Old Boys' Citadel: Two Pioneer Women Architects of Nineteenth Century North America describes, have been practising architecture for decades. If women still struggle in "a profession that traditionally functioned more like a gentlemen's club," one can only imagine what it was like in the late 1800s – the period in which this story unfolds.

We're introduced to the lives and work of two female architects working in the United States at that time: Louise Bethune, whose project includes the infamous Hotel Lafayette in Buffalo, New York (not to mention 120 new buildings and renovations), and Mother Joseph (born Esther Pariseau in Saint-Elzéar, Quebec), whose House of Providence (currently Providence Academy), was built in 1873 in Vancouver, Washington. Both were great feats for their time.
Yet despite these achievements, the two women remain "practically non-existent in the nation's historical record."

As authors Carla Blank and Tania Martin point out, part of the issue is that architecture was not always defined and legislated as it is today. Architecture programs were not found in Canadian universities until the late nineteenth century (1890 at the University of Toronto and 1896 at McGill). Prior to that, as with any old carpentry business, architecture was simply handed down through apprenticeship. In fact, architects had to knock down a few prejudices to detach themselves from their ancestral connotation (from the Greek word architekton, meaning a "master carpenter").

For women, another obstacle was the "male-dominated for-profit business enterprise" that did not admit them into its university programs. It took World War II, and a reduced male population, for Harvard and Columbia to finally start admitting female students into their architecture programs in the 1940s. Montreal's own McGill University started in 1939.

The book reads painlessly and does not restrict its scope to gender-related issues. Quite the contrary: amusing anecdotes abound. We learn that Louise Bethune once collaborated with famed inventor Nikola Tesla on the Cataract Power & Conduit Company's terminal. And that in its worst years, the Hotel Lafayette – once the majestic stopover destination of President Franklin D. Roosevelt – turned into a quasi crack house under businessman Tran Dinh Truong's care (or lack thereof) in the 1970s and 1980s.

In Storming the Old Boys' Citadel we aren't flooded with technical plans and ceaseless dates, as one might expect from a book on architectural history. Or if we are, we don't notice them. Rather, we are invited to peek into the lives of the women who worked in this era, learning not only about the nooks and crannies of their buildings – as they transform from architectural marvels to decaying walls – but also about the history of their cities. We exit, at the very end, in the present, contemplating the restorations of recent years.

Books like this one are vital in highlighting what our history notes have left out. They remind us to redefine our views and question our records.

If we need to redefine the history of architecture today, let it include women."

Branka Petrovic works at the Canadian Center for Architecture and writes poetry.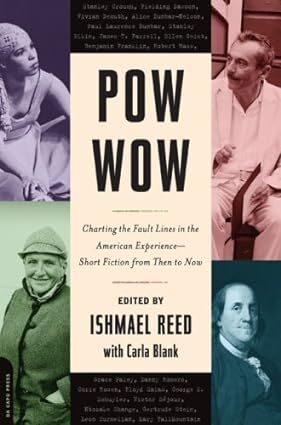 "Reed and Blank have selected 63 stories spanning more than 200 years of American life, the great majority of which are concerned with contemporary issues and ideas. The authors featured--including John A. Williams, Grace Paley, Paule Marshall, John O. Killens, Zora Neale Hurston, James T. Farrell, Robert Coover, Paul Lawrence Dunbar, and Ntozake Shange--use many different styles, voices, and settings in their works. The writings of Ty Pak, Bharati Mukherjee, Russell Charles Leong, Wanda Colemen, E. Donald Two-Rivers, and Jimmy Santiago Baca are especially noteworthy. The nature of 'passing,' acceptance, and becoming an individual are constant themes in the various cultures described. The selections are arranged alphabetically, and biographical information is provided. . . .this is highly recommended." Gene Shaw in "Library Journal"

Benjamin "Frankin may be the most unlikely contributor to this collection, but his presence is entirely appropriate, a metaphor for the entire book. 'Pow Wow' is big, diverse, messy, all over the place--just like American literature itself." David L. Ulin in the "Los Angeles Times"


"With help from writers such as Benjamin Franklin, Grace Paley and Wanda Coleman, novelist/poet/essayist Reed puts together a captivating, multifarious look at the American experience through its short fiction (a 'cousin' to his lauded poetry anthology, 'From Totems to Hip-Hop'). From the ins and outs of a young Latino's strugle in an Anglo-dominated Catholic school (Nash Candelaria's 'The Day the Cisco Kid Shot John Wayne') to Haight Street during the Summer of Love ('Wormwood' by Conyus), Reed's selections will draw readers into American cities, suburbs, prairies and mountains with vivid, precise, at times documentary description and bold, personal questions of American identity and purpose. At the same time, the overwhelming role of love,loss, and growth can render them almost allegorical; a perfect example is Wajahat Ali's 'Ramadan Blues,' in which a young boy is first introduced to the traditional holiday fast. The boy's fear and self-deprecation over his meager battle with hunger balance the personal detail and honesty of the autobiographical with the sweep of America's religious legacy. A 'gathering of voices from the different American tribes,' this high varied collection doesn't neglect imporant works from the likes of Langston Hughes, Zora Neale Hurston, George S. Schuyler, Gertrude Stein and Mark Twain." Publishers Weekly, 3/30/2009

"Rediscovering America: The Making of Multicultural America, 1900-2000," seeks to make up for the usual omissions, the oversights or the deliberate exclusions, in any number of US cultural histories. In an inspired series of entries....it supplies a necessary reference volume.....The entries, drawn from recognized expertise, come over succinctly and to the point, helped not a little by the user-friendly overall layout." A. Robert Lee, "The Year's Work in English Studies," Vol. 84, Oxford University Press 2005.


From Publishers Weekly
Blank, who lectures on multiculturalism at the University of California, Berkeley, presents "an overview of twentieth-century America that is both interdisciplinary and multicultural, and therefore more truly comprehensive than other sources." Covering innovations in science and the arts, and featuring contributions by women, gays and lesbians, Native Americans and Latinos (among others), the decade-by-decade timeline of the last century represents virtually all groups and disciplines. Blank enhances the timeline with essays by noted scholars and artists, such as Gerald Vizenor's piece on Wounded Knee (in a quick look at the 19th century), and sidebars, such as one by Meredith Monk on her musical explorations in the 1960s. The word "multicultural" in the title is somewhat misleading-Blank's range is wider than that, including the major historical markers (e.g., elections of presidents, etc.). And it's debatable whether Duncan's and Loie Fuller's contributions to dance fall into the "multicultural" category. Still, students of American history will find this a useful and thorough guide to major events of the last 100 years.
Copyright 2003 Reed Business Information, Inc.

From Booklist
It is often stated that history is written by the winners. History is also written by people who view events through their own prism; inevitably, that leads them to include and exclude particular events, groups, and individuals in their accounts. The stated purpose of this chronology of the twentieth century is to give proper attention to groups and individuals whose accomplishments have been neglected by mainstream historians. Blank is a writer and artist who lectures at the University of California, Berkeley. The Before Columbus Foundation has promoted multicultural education for more than 20 years. It has provided an informative and useful survey of many important contributions of women, racial and ethnic minorities, and political dissidents over the past 100 years. The narrative is presented as a time line, which is enhanced by short essays and more than 100 photographs (unseen by this reviewer). Although the tone of these essays is often strident and far from objective, they do provide interesting and often surprising details, which provide a richer, fuller view of our history. Jay Freeman
Copyright © American Library Association. All rights reserved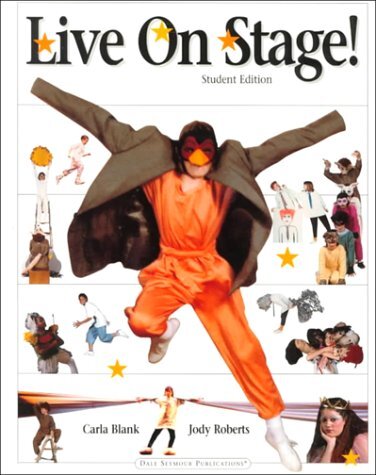 Ecumenical in its approach, "Live on Stage!" offers an anthology of approaches to performance, mixing performing arts traditions from around the world, making cross disciplinary connections and generally expanding concepts of theater training to include traditional and experimental techniques.

Based on over thirty years of experiences teaching and directing young artists in public and private schools and after school programs, "Live On Stage! fulfills the guidelines of the National Standards for Arts Education. Statewide adoptions for middle-school use, by North Carolina, Tennessee, Mississippi and Idaho have occurred to date.